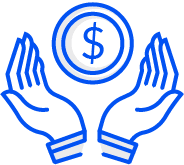 $8.8 billion
Small business loans and grants
as of 9/29/22
592,000
Small businesses supported
as of 9/29/22
Lendistry provides economic opportunities and progressive growth for small business owners and their underserved communities as a source of financing and financial education.
Lendistry combines the speed and convenience of technology, the knowledge and guidance of responsible lending, and the investment capital of social impactors and national banks. As a minority-led Community Development Financial Institution, we are dedicated to providing economic opportunities and progressive growth for underserved urban and rural small business borrowers and their communities.
During the COVID-19 pandemic, Lendistry was one of the top ten Paycheck Protection Program (PPP) lenders in 2021. To support as many small businesses as possible, Lendistry also raised its hand to administer state-funded small business relief grant programs in California, Pennsylvania and New York.
Lendistry works with its non-profit organization, The Center by Lendistry, to connect its small business customers with technical assistance, business courses, business advisors, and access to other programs and services.
Chief Executive Officer
Everett K. Sands leverages his 20+ years of experience in banking to change the game for underserved small business owners who need access to responsible capital to reach the next level. Mr. Sands has shared his recommendations before Congressional committees and at conferences hosted by FORTUNE, the National Urban League and several industry-related events. He has appeared as a subject matter expert on national business media, including CNBC, the Wall Street Journal, and Bloomberg. When Mr. Sands saw the accelerating trend of capital becoming less accessible and more expensive for small businesses owned by minorities, women, veterans and rural-dwellers, he recruited an experienced team of fellow banking professionals and founded Lendistry. A graduate of the University of Pennsylvania, Mr. Sands is an Advisory Board member of The Penn Institute for Urban Research (Penn IUR), and a Board member of The Center by Lendistry. 
Chief Financial Officer
Jeff has over 30 years of experience in the financial services industry. Most recently, he served for 16 years as the CFO of Oppenheimer Holdings Inc., a publicly traded middle market investment bank and full-service broker-dealer based in New York. Prior to that, Jeff was an audit partner at Deloitte, where he spent 14 years providing audit and business advisory services to banking and securities industry clients out of New York, Tokyo, and Seattle. Jeff is a graduate of Michigan State University with a Master of Business Administration from Columbia University. He is a Certified Public Accountant and a member of the American Institute of Certified Public Accountants.
Chief Sales Officer
Lynn A. Fernandez has been a leader in the banking world for over 30 years. Most recently, she served as Senior Vice President at Comerica Bank, where she directed 100+ banking locations throughout California. Before that, Fernandez oversaw small business banking in Southern California and the Pacific Northwest as Senior Vice President at Bank of America.
Chief Credit Officer
Lynn M. Fernandez serves as Lendistry's Chief Credit Officer. Her duties include overseeing credit policies, operations, products, and serving as Lendistry's keeper of credit culture and credit risk management. Her past roles include Vice President at California United Bank, Vice President at City National Bank, former Officer of Comptroller of the Currency Safety and Soundness Bank Examiner,  including Credit Officer and Credit Analyst. Ms. Fernandez received her B.S. Business Administration, Finance and Financial Management Services from the University of Denver.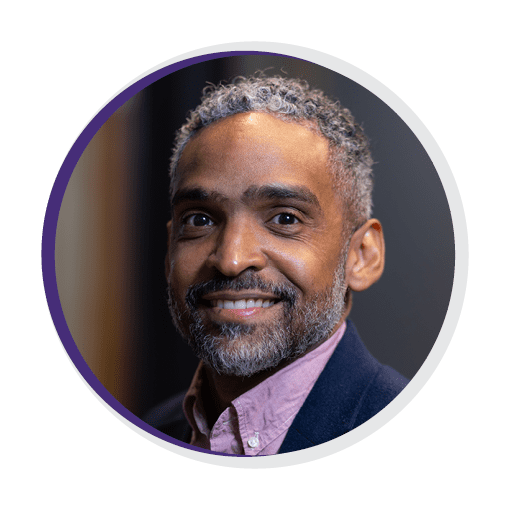 EVP, General Counsel
Kyle Funn brings over 12 years of business experience to Lendistry, both as a corporate attorney and in-house operator. Most recently, Mr. Funn was a senior corporate associate in the Los Angeles office of Wilson Sonsini Goodrich & Rosati, P.C., where he advised private companies and venture capital and private equity funds in a variety of corporate and securities law matters. Prior to that, he was a corporate associate at Cypress LLP, where he provided broad-based corporate representation to start-up and private growth companies and private equity firms in a variety of industries, including technology, healthcare, financial services, entertainment and media, and manufacturing. Mr. Funn received his undergraduate degree at Howard University and law degree at Loyola Law School in Los Angeles.
Chief Marketing Officer
Joe Kerwin has more than 20 years of marketing experience in financial services organizations, including a focus on the  commercial real estate and commercial lending space as a Senior Vice President at Wells Fargo. He has overseen and grown brands at large institutions and small technology and fintech startups. As Lendistry's Chief Marketing Officer he oversees marketing, public relations and communications for the company. He holds a Bachelor of Arts from the University of Tulsa and a Master of Arts from DePaul University.
Chief Strategy Officer
A graduate of Temple University's Fox School of Business, Leeann Lynch has 15 years' experience in residential and commercial lending driving profitability through marketing strategies and operational efficiencies. As Lendistry's Chief Strategy Officer, she works alongside the executive team where she has developed valuable affiliate partnerships and implemented crucial marketing initiatives which have significantly increased sales volume and brand awareness.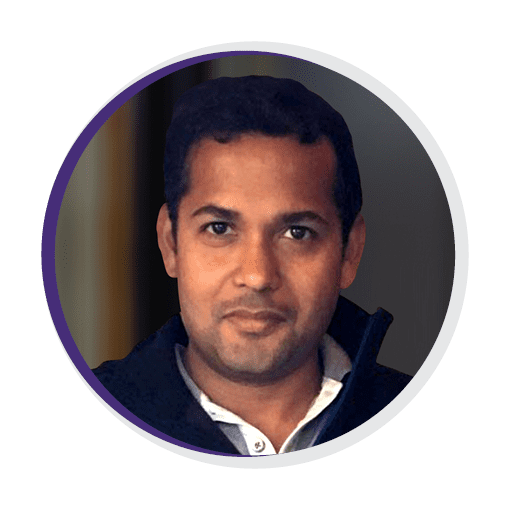 Chief Technology Officer
Karthik Ramaswamy oversees all of Lendistry's technological platforms. His recent experience includes Chief Architect of Digital Platforms at JP Morgan, where he oversaw the architecture of API and data frameworks at the firm's Central Investment Bank, and VP of Framework Engineering and Digital Banking at American Express. Mr. Ramaswamy holds an MS in Operations Research from Clemson University and has experience leading teams to develop high-performance software products for startups and Fortune 500 companies.
Board Advisor, Finance
Deanna Bassett is a serial entrepreneur with more than two decades of financial and operational leadership in technology focused enterprises. A specialist in the critical early stages of company development, Deanna adds the discipline necessary for successful capital formation and profitable growth. Deanna has served as CFO for three different organizations.
Board Advisor, Technology
Rob Green has over 20 years of technology and management experience with a focus on defining SaaS product strategy and leadership at the executive level. Rob has held leadership roles in technology organizations such as Dizzion, Salesforce, Viawest, Rackspace, and Verizon Business services (formerly Digex). He has held technical roles in science and engineering at the National Institutes of Health, NASA and Johns Hopkins Applied Physics lab. He holds a Bachelor of Science in Computer and Information Science from the University of Maryland as well as several industry certifications.